Pick up a BARGAIN from our range of Clearance and Graded Stock. By purchasing from our range of Graded Stock, not only will you pick a bargain, but you'll be stopping items from simply ending up in land fill !!
CLEARANCE STOCK: These products are brand new, un-boxed items that are now end-of-line and we have reduced the price to clear and give you some great deals and bargains
OPEN BOX: These are items that have been returned unused but the box has been opened. They have been checked out by our engineers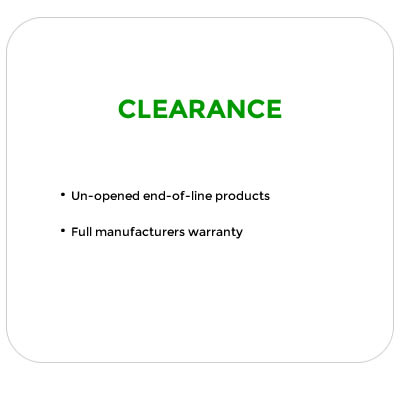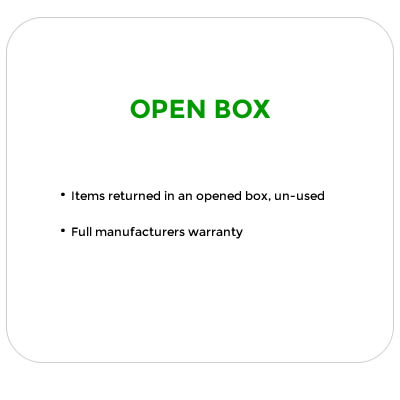 GRADED STOCK: These are items that have been returned due to damage on delivery. They are unused and are all complete with all accessories (where applicable). Often they are returned without packing. We will ensure they are re-packaged when sent out to you.
Full details of the condition of each product can obtained by contacting our Sales Team on 01282 443850 (during our normal office hours). Additionally, we can email to you photos of the cosmetic marks etc